MEET THE INCREDIBLE REALTORS THAT MAKE UP TEAM GOLDEN!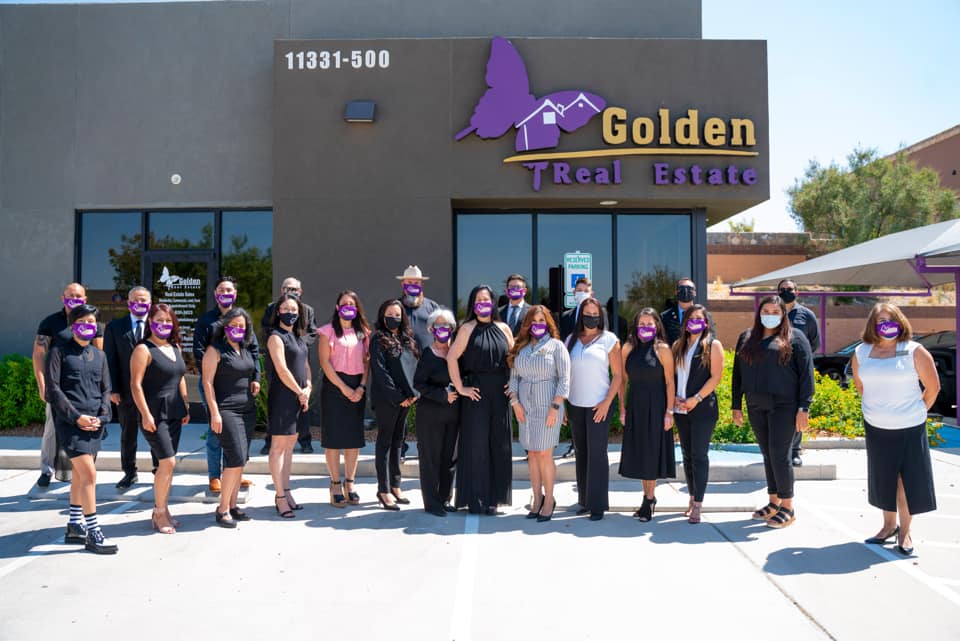 Welcome!
Please take a moment to read about our wonderful agents!
Each one is unique and special, but all contain a wealth of knowledge. You can feel confident that you will be protected in your biggest purchase.
We are a boutique real estate brokerage operating out of El Paso & San Antonio, Texas.
Golden Real Estate was founded in May 2009. Elizabeth Golden, Broker, has been licensed in Texas for over 22 years and was named Realtor of the Year for 2014.
Golden Real Estate was named El Paso's BEST Brokerage Company for 2020!
Also in 2020, Texas Realtors awarded us the "Act of Kindness" award for always going above and beyond to help our community.
We are excited to meet you!
Call us today.
Elizabeth Golden – Broker
915-630-3623
Abril Ramirez
915-251-9807

Billy Lopez
915-373-3185
Carla Cole
707-208-3495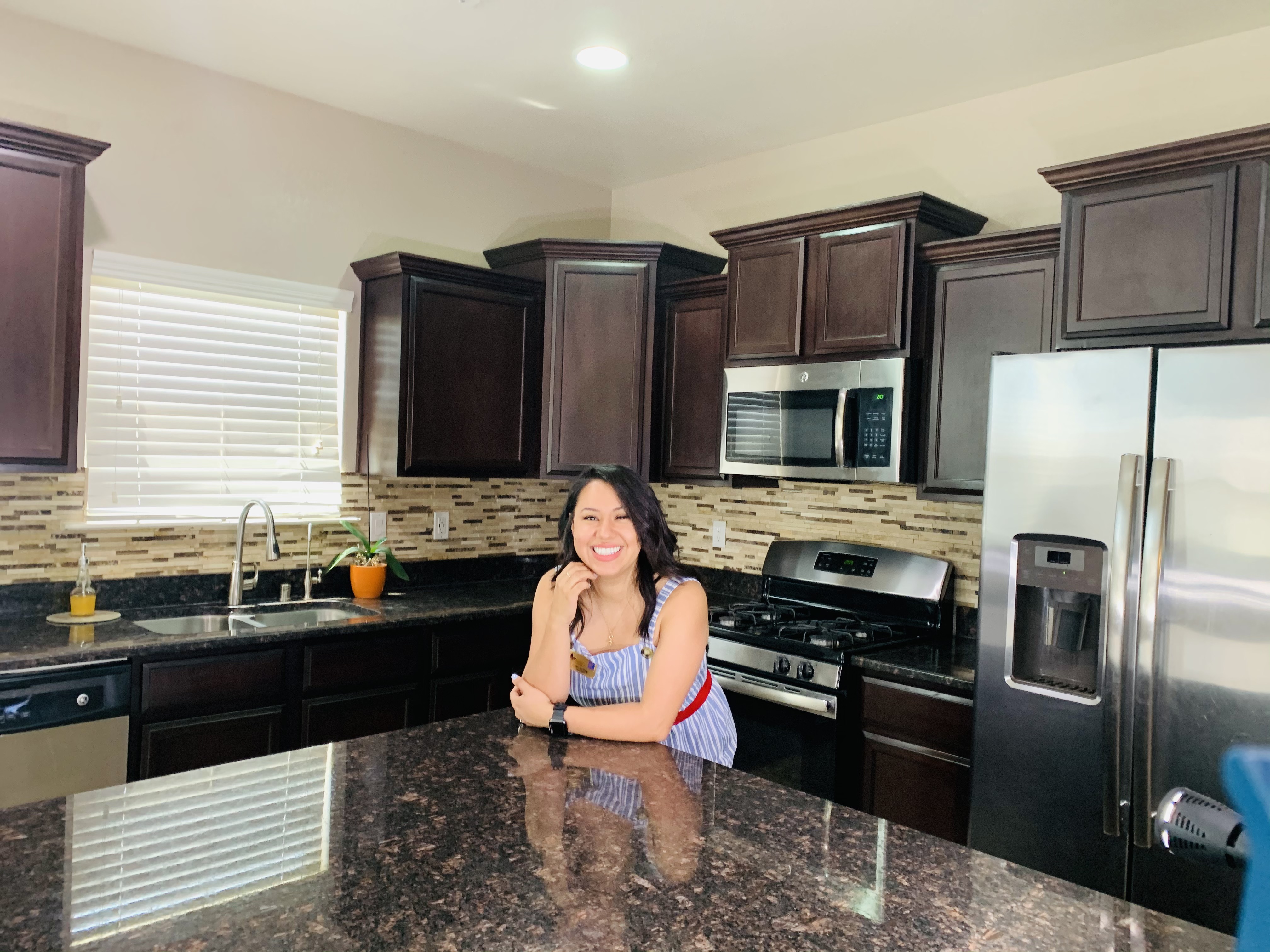 Representing El Paso's homeowners and soon to be homeowners, Carla Cole is committed to doing whatever she can to help guide and most importantly, listen to her clients and their necessities. Carla Cole will use her negotiating skills to insure that not only herself, but the clients are happy with a successful sale.
Carla Cole, a native from Mexico, is always ready to take on a challenge, as she had to move from Mexico to America at the age of seven. she then moved to California where she would spend the rest of her childhood and part of her adult life. While living in California, Carla then managed a cell phone company for ten years. There she would encounter many people and their needs and would gladly help them to the best of her abilities, which guided her into the realtor world. While in California, she would then meet her soon to be husband Sebastian Cole.
Carla and Sebastian would then work together in building a team of investors and contractors to flip houses, which then landed them both in the beautiful borderland known as El Paso. Both Carla and Sebastian work coherently together and insure that they get the job done successfully. Sebastian is not only a loving husband and a partner but a best friend to Carla Cole.
Carla is proud to call the borderland her home for the past three years and has a beautiful home with Sebastian and their loving dog Roxy. Both Carla and Sebastian were eager to get their realtor license and studied countless days and nights preparing to help their future clients.
Carla Cole's main mission is to find joy in finding a home for a family and not only seeing but feeling the emotions of her clients while they begin their journey into their new home.
After fifteen years of customer service management as well as her mentality, it is safe to say that Carla Cole is the right person to choose to buy or sell a home. The best part about having Carla Cole as your relator is that she will always have your best interest at heart and will be a friend along the way.
A Realtor who is helpful, honest, and hardworking. -Carla Cole
Christian Campos
915-731-5613
I'm Christian and I am currently a full-time student at the University of Texas at El Paso, studying Rehabilitation Sciences with a minor in Chemistry in hopes of pursuing a career in Optometry. Throughout my educational journey, I have developed my skills in persevering objectives and expanded my range of innovation. As a young agent, I believe I am at the front line of the next generation of homebuyers. I was born into the world of technology and my capabilities have proven so. I joined the real estate industry with the intention of finding homes for families. Finding a place for your family to call home is held at a great standard. Optimism, innovation, and perseverance: three of my core values that apply to my everyday life. I am fresh, skilled, and READY to find your home!
Christian Carroll
915-328-9912
Claudia Pineda
915-549-2832
Claudia Ponce
915-478-1962
I am a native El Pasoan bilingual in English and Spanish. The El Paso Community is enriched culturally and financially by the neighboring country of Mexico, the state of New Mexico, and the military base of Fort Bliss. These three provide El Paso with people from all over the world. Such a unique location provides various venues for individuals, families, and businesses to succeed.My work experience is encompassed in the legal and education systems. I worked over 10 years as a legal assistant, then homeschooled my children and served on the local homeschool association board for over 10 years. After my children graduated, I obtained both a Texas real estate agent license and teaching certificate. Both of these have provided me with tools with which I can continue to serve my community. My legal background aides me in the contract aspect of real estate while my education background helps me stay abreast of the contemporary technology and laws necessary. It is my intention to excel at providing community members with the real estate services they need.
Conrad Pickett
915-449-5789

I am a 3rd generation REALTOR®, highly motivated to start this profession at a very young age, completing all core and elective Real Estate courses before finishing high school. By taking that initiative, I was able to leave El Paso to further enhance my education at the college level to pursue my Education degree. At the time of the decision whether to continue on this path or choose Real Estate, Real Estate is what gave me the drive I needed to be successful, moving back to El Paso so this dream could be a reality. Instantly realizing the importance of involvement in my profession, acquiring visionary leadership, I dedicated myself to multiple committees managing my time allowing for profitable, increasing business along with the capability of building a results-driven, lead capturing, business enhancing character. This hard work and self- motivation has made a creator of viable solutions and marketing strategies that foster business growth, magnifying overall business and ultimately personal performance.
Danny Gerard
915-996-5552
Daniel Gonzalez
915-820-3936
Diana Martell
915-203-5567
Elizabeth Cedillos
915-433-1869
I am an El Paso native and a real estate agent who works with home buyers and sellers. I have always been passionate about real estate, yet I hadn't had the opportunity to pursue a career in real estate due to relocating associated with my husband being in the military. Recently that opportunity became available and I seized it! I am enthusiastic about helping people and building relationships. I understand that buying a home is a personal experience for clients, so they deserve nothing less than high quality personalized service. I pride myself in having a strong work ethic and am committed to working hard, and in being utmost professional.
Prior to entering real estate, I worked in Information Security, obtained a Bachelor's degree in Early Childhood Education, and was a military wife and a stay at home mom to 2 beautiful girls. Having dealt with so many people of all different ages, backgrounds, and experiences throughout my adult life makes me confident in my ability to connect with clients as I am empathetic and understanding of people's needs.
In my free time I enjoy reading, painting and spending time with family and friends.
Ivette Avila
915-269-2148
I am a born and raised El Pasoan! I have a wonderful husband and beautiful children that we have raised in this wonderful, culturally rich city! I obtained my Bachelors in Business Administration through UTEP. I have been in the real estate business for over 15 years. My passion for helping families to achieve home buying or selling needs is second to none as I will go the extra mile for all of my clients. Customer service, dedication and commitment are my priority so I always go above and beyond expectations to help my clients achieve their real estate goals. I want to continue to serve my community by providing professionalism and integrity for all your real estate needs!
Jake Coupland
915-474-8065

Josette Travis
915-471-4726
Kim Rodriguez
915-503-4481

Liliana Fierro
915-892-6065
Liliana Hernandez
915-261-4341
Lori Lujan
915-525-9147
Marcos De La Rosa
915-249-0414
Marcos De La Rosa is an El Paso Native-turned Texas REALTOR passionate about serving the El Paso community and helping his clients reach their home Selling/Buying goals!
He is responsible for creating the best experience for his clients when navigating the home selling/buying process and is a trusted resource every step of the way.
When he isn't working, you'll find Marcos enjoying family time, working out, trading options, reading and relaxing on the couch watching Netflix.
Martin Diaz
915-740-8905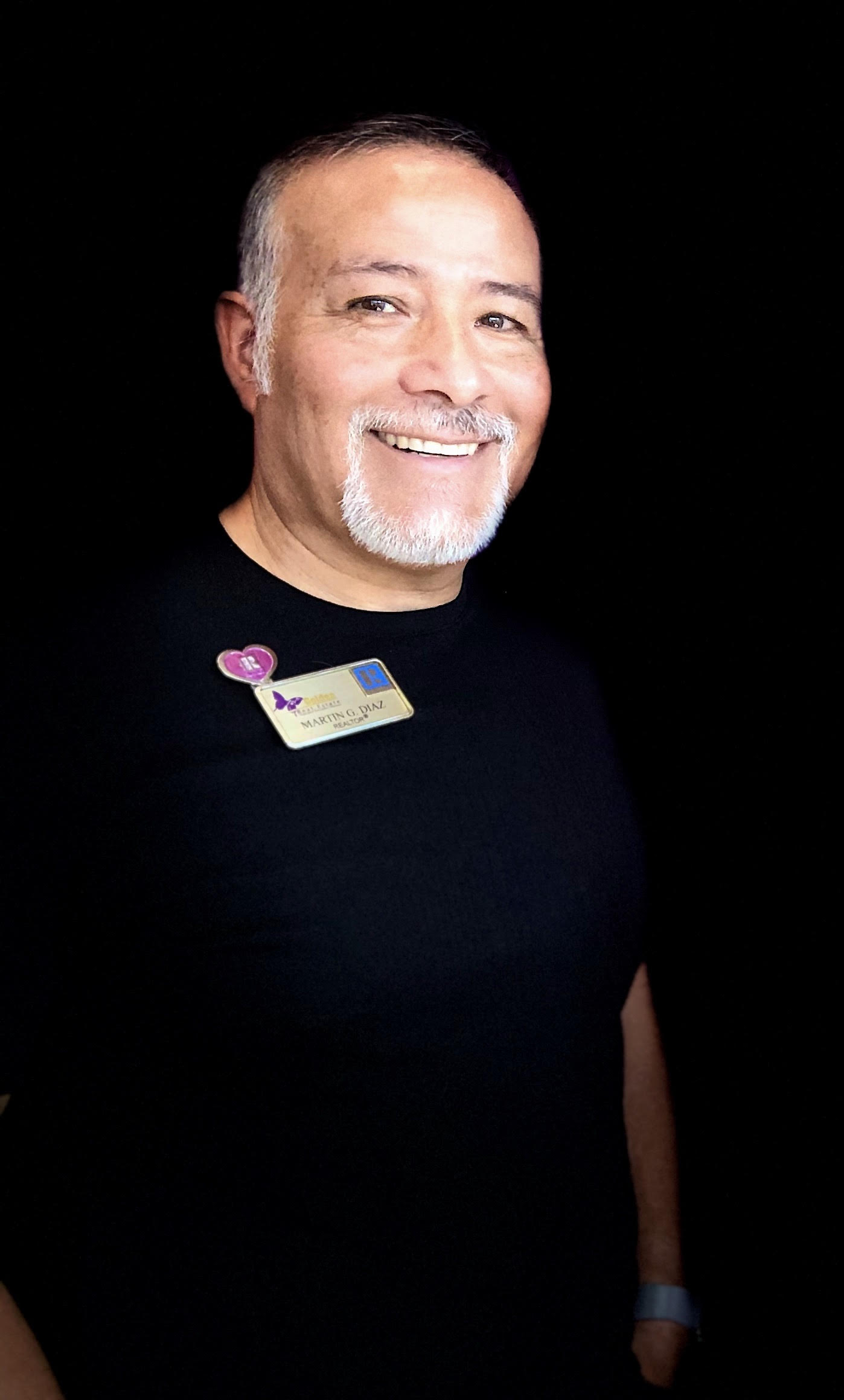 Since 2006 I had the dream of becoming a Real Estate Agent. In my previous job as a Sales Representative for 25 years, I would have the satisfaction of helping customers achieved their goals and dreams.
It was not until 2017 that I decided to work as a Builder Representative for a local home builder. That's when I realized that I was limited on the services potential customers would received from me. I couldn't show them other homes because of the limitations of my job.
My wife was my main cheerleader as well as my sponsor broker. They both pushed me hard to give 100% to the pursuit of getting my Real Estate License.
I had been in your seat as buyer and seller ( 5 times). I am here to make it easy on you. My goal is take you, my potential client, to your destination: your dream home.

As you local realtor, It will be a privilege and honor to represent you.
Mary Golden
915-252-7694
Born and raised in El Paso, my parents instilled in me a sense of pride and a love for Real Estate and home ownership. I am familiar with all parts of El Paso and I'm happy to help you rent, sell or buy a home. I know the importance of finding a realtor you can trust, puts your needs into consideration and strives to make you feel comfortable with your purchase. At Golden Real Estate, we pride ourselves on making sure you feel comfortable from start to finish. I know the value of your hard earned money and I would like to be your realtor. Call me if you have any questions about the El Paso Market.
Michelle K Rodriguez
915-474-4403
Nichole Hardgrove
915-269-6896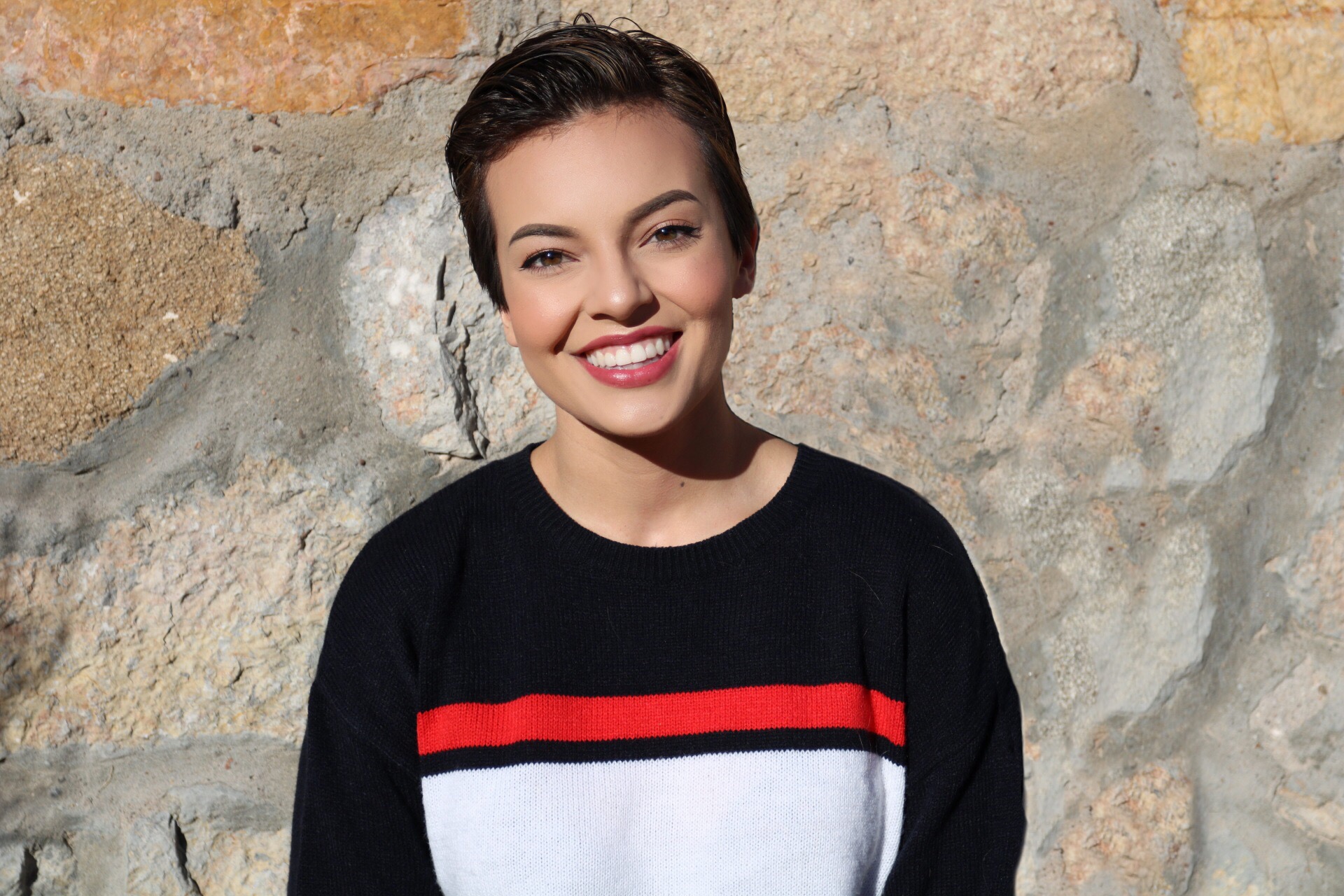 Nichole was born and raised in El Paso, Texas. She is proud to have lived in the Sun City for most of her life and has traveled through most of Texas. She graduated from the University of Texas at El Paso with a Bachelor's Degree in Theatre Performance. Performance and Fine arts have been a passion of hers her entire life. Her biggest goal in life is to bring people joy, and she found another way to do so was to aid them in finding the perfect home. Real Estate has been a wonderful means of fulfillment and human connection that Nichole wishes to share with many others.
Niloufar Zarei
915-274-7855
Paul Sunseri
315-767-5909

Rebecca Vasquez
915-329-7276
Ricardo Alanis
915-303-4962
Rosemary De La Rosa
915-490-9905
Sebastian Cole
707-386-1848
Veronica Romero
915-269-2288
SAN ANTONIO
Cesar Tercero – Supervising Broker San Antonio
915-258-1260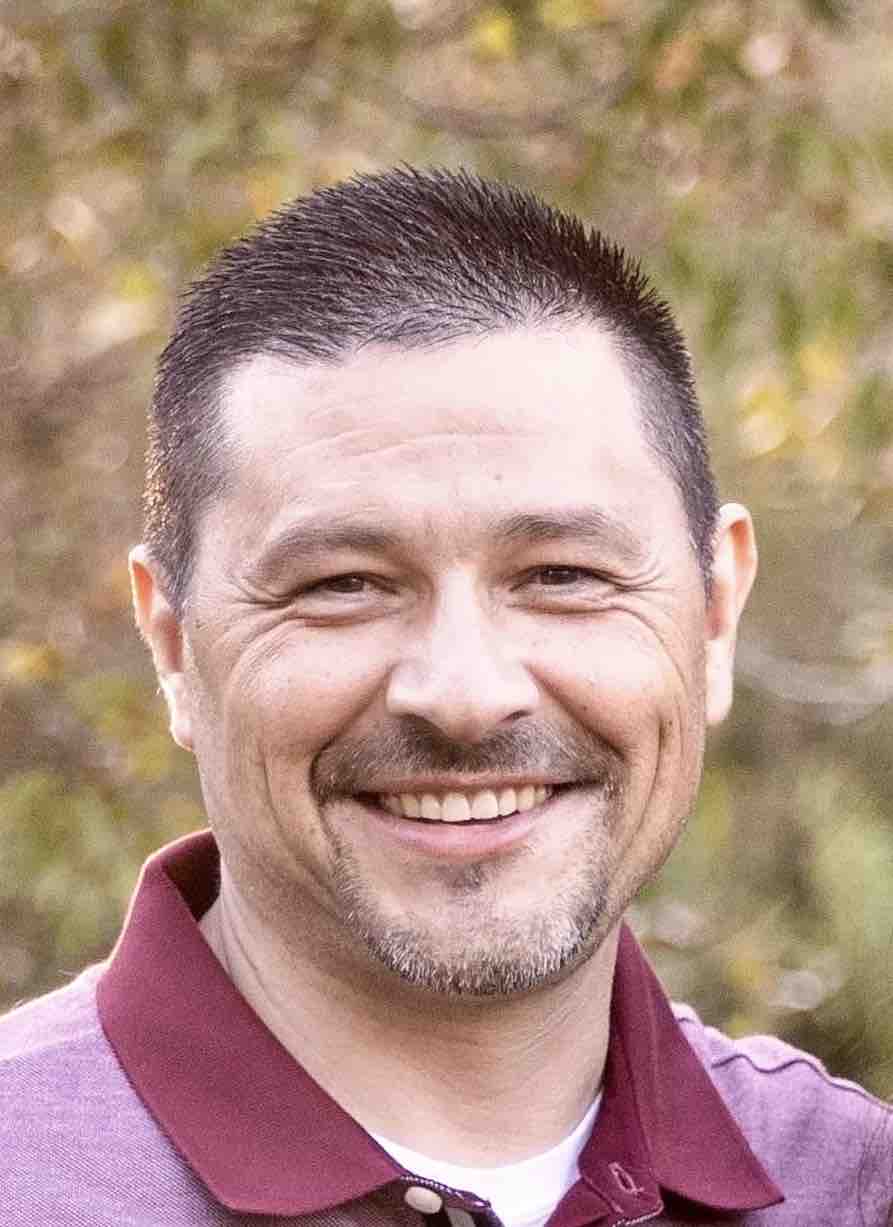 I was born and raised in El Paso, TX. After high school I enlisted and served in the United States Air Force. I earned my Bachelor's degree in Marketing along with my license in Real Estate in 2008 as well as my license in Retirement Planning and Life Insurance. I moved to San Antonio with my wife and 3 kids to pursue my career in Sales and Marketing. I have worked with different companies such as Starbucks, Coca-Cola as well as family owned companies that have given me over 30 years of Sales and Marketing experience.
I love to work with families and individuals to help them find their next home. Whether you are looking for your starter home, downsizing or want that dream home that we all dream of, let me help you find it.
When I am not helping families with their Real Estate needs, I love to spend time with my family having cookouts, playing board games or just enjoying a good movie.
I believe that every family deserves the American Dream of owning their perfect home. Let us get started on finding your Dream!!
Andrea Villareal
210-789-9477
Elva Cornish
915-329-4670
Jonathan Alaca
210-643-6133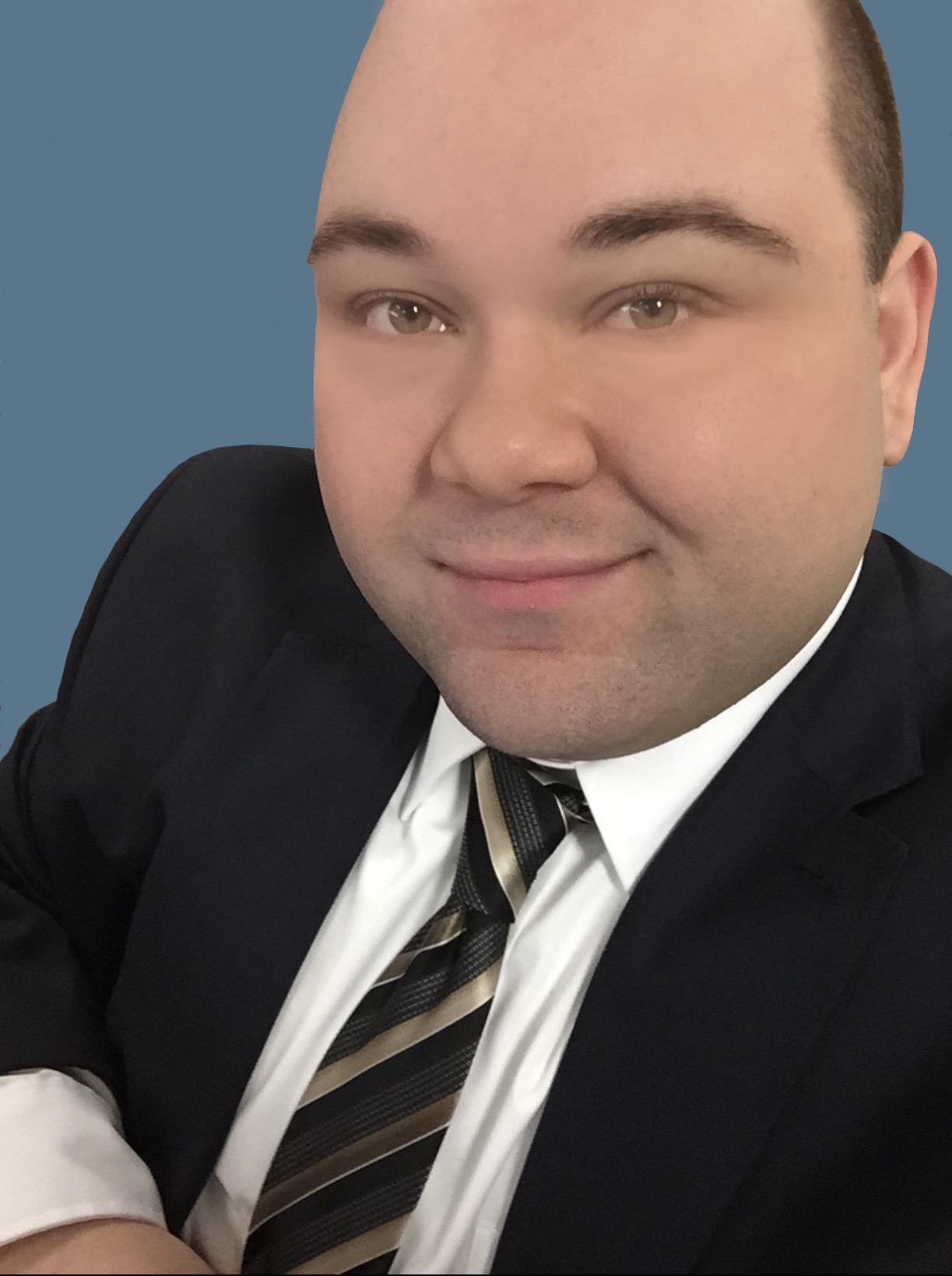 Jon Alaca has been a resident of San Antonio his entire life and has expansive knowledge of the San Antonio area. He brings over 15 years of client service and sales experience to the table, as well as over 10 years of experience as a licensed property and casualty insurance agent. As a real estate agent Jon always goes above and beyond for his clients and acts as their advocate to help them accomplish their goals.
Kimberly Garcia
210-571-5499
Priscilla Gonzalez
210-535-6408
I can proudly say I have lived in San Antonio, Texas all my life, and I can't imagine living anywhere else! I grew up on the Southside of San Antonio, where I learned the importance of community and public service. Growing up, I knew that I wanted to do something with my life where I was helping others. I just didn't not know exactly what that would be until I started college. I attended Texas A & M University, where I earned a Bachelor's degree in Psychology. I continued my education at Our Lady of the Lake University, where I earned my Master's degree in Psychology-Marriage and Family Counseling. In my free time, I enjoy writing, editing, and creating children's books that I hope to one day publish. Over the past ten years, I have volunteered to assist underprivilege college students with mentoring and tutoring. I have successfully mentored both undergraduate and graduate students who have gone on to do some amazing things with their lives. Watching them succeed, knowing that I played some small role in their lives, is not only humbling, but one of the most rewarding things I have ever done. Currently, I work In a Customer Service based industry where I have vast experience working with diverse populations. I have over ten years of experience working with families, single parents, senior citizens, military personnel, disabled individuals, and people from all cultural backgrounds. I know the importance of team work, cooperation, listening and advocacy. I seek out the good in every new challenge no matter how difficult it might seem. I believe every new opportunity is a possibility to learn something new, to grow as a person, and to connect with others. I strive to be the best person I can be, so that someone else in need, can find their opportunities to be their best. I hold myself to the highest level of accountability, and every path in life I walk, I pave it with integrity, respect, and hard work. Everyone deserves to have someone in their corner! Let me be that person! Let me help you find your space in this world, your community and a place you can call home!
Taylor Flores
915-206-7001